Gregory Chin, founder and president of the Kawasaki Disease Foundation, retires
Under his leadership, the KD Foundation has donated over half a million dollars to KD research over the past 21 years.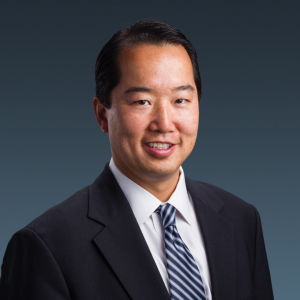 Gregory Chin, founder and president of the Kawasaki Disease Foundation (KDF) has stepped down from his role as president after 21 years of leading the foundation. Chin's retirement, officially announced last year, was effective July 1, 2021. The foundation's board of directors unanimously approved vice president Vanessa Gutierrez as the next president. Chin nominated Gutierrez for president three years prior to his official retirement.
A dedicated Kawasaki disease (KD) parent, Chin started the foundation after his son, Taylor, acquired KD in 1998 at the age of 3. Chin's family's experience was much like that of other families – Taylor developed a high fever, rash, and swollen lymph nodes and had many visits and check-ins with medical professionals over the course of a few days. After many tests, he was admitted to Children's Hospital Boston, finally diagnosed with KD, and treated. Fortunately, Taylor did not suffer any heart damage, and today he is an active, healthy young man.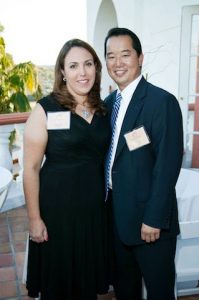 Chin and his wife Merrill were grateful for Taylor's positive outcome. Still, they knew many children were not as lucky. Their experience led them to organize the first-ever KD parent symposium in Boston, Massachusetts, and start the KD Foundation in October 2000. Chin's mission to help fund KD research and find answers needed to discover the cause of KD, identify a diagnostic test, and prevent long-term coronary aneurysms in KD patients fueled his long journey as KDF president.
"While strides have been made in KD research, we need more answers. Not only do we want to know the cause of KD, but we also need to know the long-term outcome of all kids who have contracted KD, whether they had visible heart damage or not. We will not rest," he said throughout his years as KDF's leader.
Under Chin's leadership, the Foundation has hosted multiple educational symposiums for KD parents, distributed awareness material across the nation, donated $532,000 to KD research, and established January 26 as National Kawasaki Disease Awareness Day. Most significantly, the Foundation made a grant to the Kawasaki Disease Research Center (KDRC) at the University of California San Diego to grow and support a KD biorepository. Today, the UCSD biorepository is the largest DNA bank of KD samples in North America. The valuable samples stored in the KD Biorepository have provided the necessary patient samples to support various research projects.
Most recently, the biorepository and its linked database were used by collaborators at Stanford University to devise a diagnostic algorithm and specific biomarker test that will be formally tested in the Emergency Dept. at Rady Children's Hospital, San Diego. As another example of the importance of the biorepository as a resource for KD research, the understanding of the genetic basis of susceptibility to KD and aneurysm formation has relied heavily on DNA and RNA samples collected, curated, and stored at the KDRC at the University of California San Diego.
KD Foundation board of directors have described Chin as a selfless, dedicated leader whose contributions to the KD community will continue for years to come.
"THANK YOU to Greg and Merrill Chin for conceiving the KD Foundation and their 20-plus years of dedication to the Kawasaki Disease community of families, doctors, and friends. Their endless contributions to the foundation have paved the road for the next generation of board members. You will always be an honorary member of the KDF." ~Jen Lau, KDF Board Member
"Greg's trailblazing efforts are a beacon in inspiring me and the next generation to continue the fight against KD." ~Ellen Xu, KDF Youth
When asked about the timing of his retirement, Chin, whose dedication, and service to the KD community will continue as he has stepped into the role of treasurer, said the timing felt right for both him and the foundation.
"I knew it was the right time because we had an influx of dedicated new board members who were bringing fresh ideas and energy. We were increasing use of social media and other technology that I believed our next generation of KD parents were best suited to implement. I had also gotten to know Vanessa from the various key initiatives she led for the Foundation and I was confident she was the right person to lead the Foundation's next phase," said Chin.
Gutierrez, who stepped into the role of president in July 2021, has served with the Foundation since 2012. "The KD Foundation's establishment and success over the past 20+ years would not have been possible without Greg's leadership, humbleness, and dedication to advancing KD issues. Working with him over the past nine years has been an extraordinary learning experience. I am grateful for his leadership and honored to continue the mission of the KDF," she said. Gutierrez is joined by board member Kate Davila, who assumed the role of vice president.
"I am so thankful for Greg and his dedication to the Kawasaki Disease Foundation and KD research and awareness. So many connections have been made due to his commitment to the Foundation, and awareness about KD has been able to reach people it may not have before. Thank you for all you have done over the past 20+ years and continue to do!" says Davila.