New Rochelle, NY: Bringing awareness to Kawasaki disease
During the KDF's 26 days of Kawasaki Disease Awareness campaign, KD mom, Danielle Foster contacted us for support in raising KD awareness. Danielle decided to host an awareness fundraiser for KD in her community, and her impromptu event was very successful.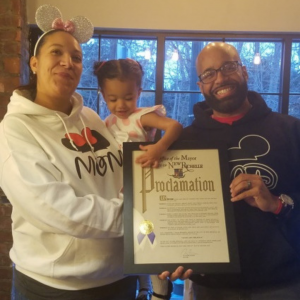 Here are her thoughts on her event:
In today's cultural climate, it is so refreshing and reassuring to see so many people come together to help others. My husband Lou and I are genuinely touched by the generous donations and the outpouring of kind words and prayers for Jayda and all of the children in the U.S. that are diagnosed with Kawasaki disease. 
I am so proud to say that the Preschool Learning Center was able to raise $987.00 for the Kawasaki Disease Foundation! My sisters also aided in raising awareness throughout New Rochelle; specifically New Rochelle Police Department, City Hall, among friends and family. Together, they helped us to raise an additional $1,709.00!
I am so excited to present the foundation with our donations and help put New Rochelle on the map for bringing awareness to Kawasaki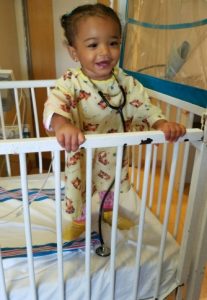 disease.
Lastly, I want to recognize our New Rochelle Mayor, Noam Bramson for supporting our cause and making January 26th "Jayda Field Day" in New Rochelle! Our family is truly honored and will continue to do what we can to raise awareness and support the Kawasaki Disease Foundation.
Sincerely,
Danielle, Louis & Jayda Field