Kevin Finegan's Kawasaki Disease Awareness Challenge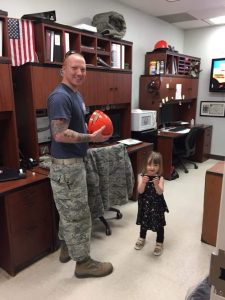 Challenge Type: Running
Challenge Goal: 250 miles
Fundraising Goal: $500
Why I'm participating in the KDAC?
My daughter was diagnosed with atypical Kawasaki disease this year, and unfortunately, we missed the treatment window for the IVIG for when she should have had it. I want to help any and all children I can to not have to ever worry about this disease in the future. THIS is my mission.
Congratulations, Kevin, for making your mission to help children on Lacey's behalf.
What a terrific mission you are undertaking! All the best to you and Lacey (and the rest of the fam).
Good job Kevin! Prayers to the family
This donation was made by my Aunt Tammye Sumpter! Thank you Aunt Tammye for your very generous donation for a great cause.
DT
Dennis and Kathy Toth
$100
We are proud of you Kevin!
Great challenge and so important to raise awareness and funds! Sending love to the four of you
Great mission, Kevin !!!!
We love you Lacey Lou!!!!! Kevin, so proud of you. Angie, you are so strong and such a wonderful mom! Great job you two!!! 😘