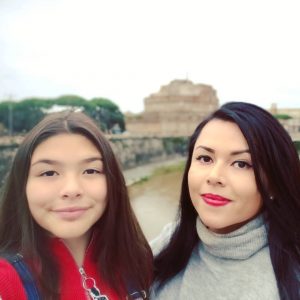 For my 36th birthday this year, I'm raising money for Kawasaki Disease Foundation, Inc. and your contribution will make an impact, whether you donate $5 or $500. Every little bit helps.
I am supporting this cause because Kawasaki disease continues to be the leading cause of acquired heart disease in U.S. children, and every year, several cases go undetected.
In May 2007, my daughter, Bella, was diagnosed with Kawasaki disease after several days of illness. Although she fully recovered, we were turned away by more than one doctor several times during the first four days of symptoms because they were not able to recognize the disease. Had she not been diagnosed within 10 days of symptoms, she may have suffered long term heart damage.
Thank you for your support. I've included information about Kawasaki Disease Foundation, Inc. below.
The Kawasaki Disease Foundation is a partnership of parents and professionals who share the common goals of creating awareness, supporting families, and advancing research. KDF creates awareness to promote early detection and treatment for Kawasaki Disease, the leading cause of acquired heart disease in children.
Vanessa's B-Day Fundraiser for KD!
NC
AG
I'll never forget the time Bella was playing with my watch
VG