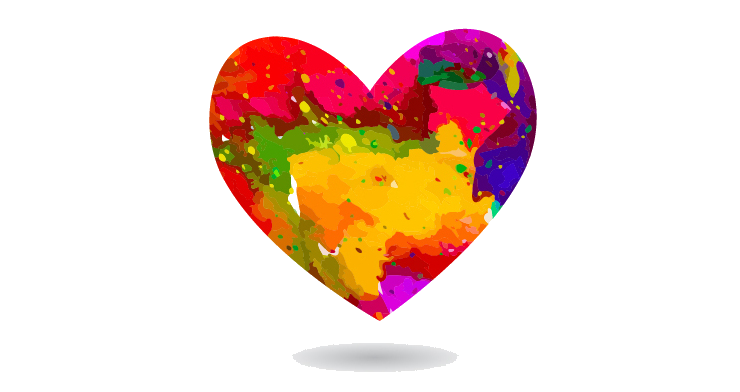 The Kawasaki Disease Foundation requests
the pleasure of your company at the

Benefitting the Adult KD Collaborative Study
Saturday, September 8, 2018
5 PM – 10 PM
The Jefferson Hotel
101 W Franklin Street
Richmond, VA 23220
Individual Tickets are $150, $275/Couple
Cocktail Attire | Live Auction
Entertainment by the Dickens Band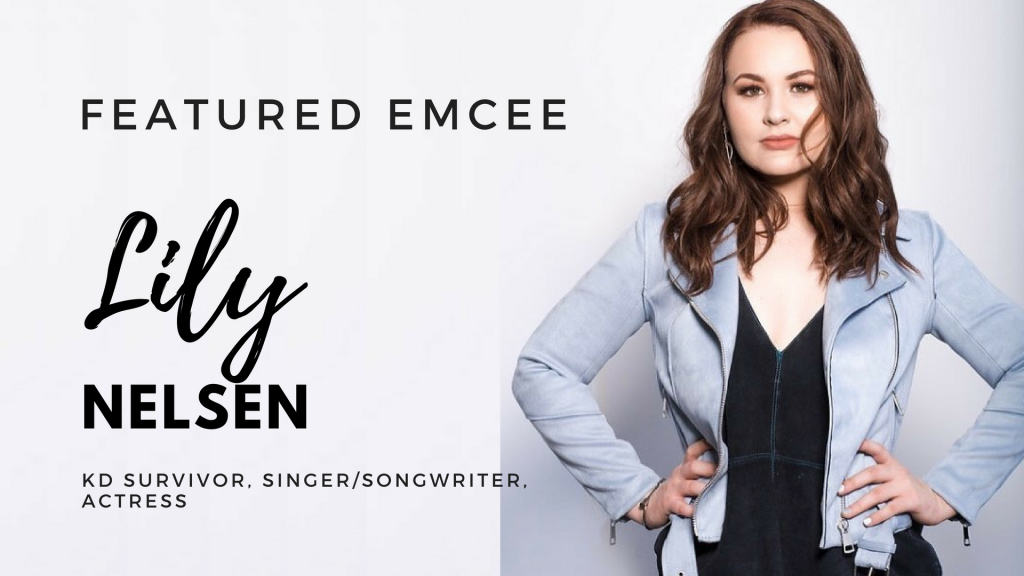 Lily, KD Survivor, Singer/Songwriter, and actress has performed at some of Nashville's most popular venues, including Bridgestone Arena, Hard Rock Cafe, and The Listening Room. Winning the NSAI Pick to Play Songwriter Contest in 2015 and 2016, allowed her to open for Chris Janson and Blake Shelton at the famous Country Stampede.
To learn more about Lily, please click here. 
Our Quest is to raise $100,000 to support KD awareness and research. There have been significant advancements toward understanding Kawasaki disease, but many questions go unanswered. Professional collaboration nationwide is needed to ensure the pace continues.
Your support via any of the sponsorship levels identified will make a real difference in helping us fulfill Our Quest.
The following sponsorship opportunities are available for your consideration:
Unable to attend but want to support the "To Save a Child's Heart Gala" and Adult KD Collaborative study through donation? Please consider donating in any amount.  All monetary values gratefully accepted and appreciated. 
ACCOMMODATIONS
Jefferson Hotel – Discounted Rate of $275/night
1-800-424-8014
Omni Hotel & Resort Richmond – Discounted Rate of $155
Shuttle service provided to the Jefferson
1-800-THE-OMNI
BOOK HERE
*Guest will need to mention KDF to receive the discounted rate.
Because there is so much more to know about KD, the time is now to tell Their Stories. Spreading awareness and funding KD research is Our Quest.
Thank you for supporting our quest to save a child's heart!
Sincerely,
Gala Chairs Comischell Bradley, Elizabeth's mom
Julia Jayatilaka, Braedyn's mom
Laura Toni-Holsinger, Myles' mom
Their Stories…Our Quest: Braedyn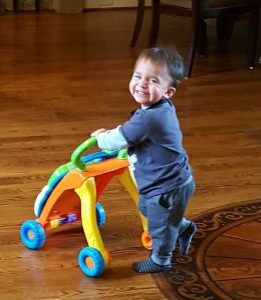 Braedyn was diagnosed with Kawasaki disease at 17 months young. His story began with what appeared to be a typical childhood illness. He was eating and playing like normal but experiencing an upset stomach. After the second day, we decided to take him to his pediatrician. He was diagnosed with viral gastroenteritis, and we were reassured this was just a typical childhood "stomach bug."
That same evening Braedyn's symptoms rapidly progressed. He stopped eating, stopped playing, developed a high fever and rash on his back, and had intractable vomiting and diarrhea. We took him to the emergency room where he was admitted for one day and treated for viral gastroenteritis. While in the hospital, during day 4 of his symptoms, he developed a strawberry tongue, red lips and eyes, swollen hands and persistent fever. A day after we returned home from the hospital, Braedyn's symptoms worsened. Our typically active, energetic 17-month-old son was laying listless in my arms. We knew something was wrong, and we weren't dealing with your typical childhood virus. We took him to UNC Children's Hospital where he was promptly diagnosed with Kawasaki Disease.
Within thirty minutes of arriving at the hospital, Braedyn was transferred to a room and began treatment. He endured 18 hours of IV immunoglobulin treatment with high doses of Aspirin while being closely monitored by his physicians. He remained on Aspirin for three months to protect his heart. Thanks to the timely diagnosis and excellent care by UNC Children's Hospital, subsequent follow-up appointments and echocardiograms have shown no further pathology. Braedyn will remain under the care of his cardiologist until he is a teenager to continue monitoring the condition of his heart. The long-term risk for children who have been diagnosed with Kawasaki Disease is still an unknown. As for now, Braedyn is a larger than life, happy, inquisitive, rambunctious three-year-old whose future as a Superhero looks extremely bright.
Their Stories…Our Quest: Elizabeth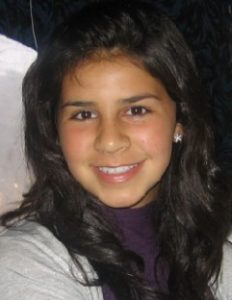 Elizabeth was diagnosed at age fifteen. She was entering her sophomore year of high school in San Diego, California. Active in cheerleading, she was looking forward to a successful year. As fate would have it, Elizabeth began a journey into unknown territory as her illness began. At the onset, she suffered a rash, sustained fevers of 103+, and aching in her joints. As the week progressed, her symptoms developed into swelling of her hands and feet, red tongue and lips, and difficulty breathing and walking. Daily trips to her pediatrician and three visits to the emergency room produced no diagnosis and Mom was forced to become vocal to advocate for a diagnosis.
By day 5, Elizabeth's eyes turned bright red. This was enough to admit her into the Rady Children's Hospital in San Diego. Because of her age, it took four days of agonizing tests and monitoring for a team of the best doctors in San Diego to diagnose Elizabeth with Kawasaki Disease finally. On day ten she was treated, and within 24 hours was on the road to recovery. Elizabeth was very fortunate to have a leading KD specialist, Dr. Jane C. Burns, at her bedside to monitor her progression and assist in the diagnosis. Not everyone is so lucky. Many children develop coronary artery aneurysms and a life-long struggle with heart disease. Elizabeth is part of the Adult KD Study at the KD Research Center at UC San Diego.
Their Stories…Our Quest: Myles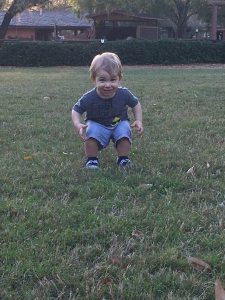 Myles was only five months old in October of 2016 when he spiked a fever right as his older sister was recovering from a seemingly innocent virus. For the next ten days, he suffered on-and-off high fevers, cracked, bloody lips, joint paint, bloodshot eyes and a full body rash. In the first day of his fever, he was diagnosed with hand foot and mouth disease. Knowing something was seriously wrong with our son, we continued to bring him back to the doctor. We couldn't put our finger on it, but he was not right. Thirty-six days after the initial fever Myles was throwing up in the middle of the night. We took him to walk-in hours where they suspected a blocked intestine and promptly sent us to UVA Medical Center.
Twenty-four hours later, after numerous tests, blood draws and visits from specialists, and finally an echocardiogram on his heart, the doctors confirmed that he had been suffering for a month from Kawasaki disease and had just suffered a heart attack. We were quickly moved to the pediatric intensive care unit where Myles underwent one round of IVIG while intubated along with numerous exams, tests, and procedures to ensure the treatment was successful. After 12 days in the hospital, we were discharged, and our lives would never be the same.
Myles is an active, joyful two-year-old that requires three daily cardiac medications and two blood thinners to prevent further clotting in his remaining aneurysms. He reminds us daily of what it means to be resilient and enjoy all that life has to offer.