Kawasaki disease links and resources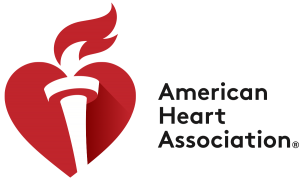 AHA issues new recommendations for thrombosis in pediatric and congenital heart disease
The American Heart Association has issued a scientific statement on the prevention and treatment of thrombosis in children and adults with congenital heart disease and children with acquired heart disease.
"Thrombosis has long been recognized as a potentially life-threatening complication in children with congenital heart disease, children with acquired heart disease and in adults with congenital heart disease," statement chair Therese M. Giglia, MD, and colleagues wrote in the statement.

KD Foundation Partnership with CoRDS Registry
Patients with Kawasaki Disease have a new way to participate in research, supported by Kawasaki Disease Foundation. The Coordination of Rare Diseases at Sanford registry is an international and central registry of individuals of any age who have been diagnosed with a rare disease. The registry is open to all patients diagnosed with a rare disease—and those who are as of yet undiagnosed—increasing the registry's appeal to researchers. Research on rare disease is being done around the world. Instead of working independently in silos, we will now be able to pool our resources and make sure we're heading forward in the same direction.

University of California San Diego Kawasaki Disease Research Center 
The Kawasaki Disease Research Center is a joint collaboration between the Departments of Pediatrics, Medicine, and Family and Preventive Medicine and Sociology at UC San Diego, the Scripps Institute of Oceanography, and Rady Children's Hospital San Diego. The Program was created to help foster excellence in care for patients with Kawasaki Disease (KD) and to support clinical, laboratory, and epidemiologic investigation into the etiology, pathophysiology, and natural history of the disease. The Program brings together investigators from Asia, Western Europe, Russia, and the United States with diverse research interests and expertise to work together to further our understanding of this enigmatic disease.

Pegasus Therapeutics
Give kids with aneurysms a chance to heal: Pegasus Therapeutics is combining the latest technology in non-surgical aneurysm treatment and coronary artery stenting to design a bioresorbable flow diverter: a medical device that gives the body a chance to heal and then dissolves away completely after the therapeutic timeframe. Our vision is for children with coronary artery aneurysms to live longer, healthier, more productive lives. ​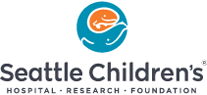 Portman Research Group at Seattle Children's Hospital
Led by Dr. Michael Portman, the Portman Research Group is developing innovative ways to protect children's hearts from damage related to heart surgery and is improving how the medical community understands and treats Kawasaki disease. The lab's myocardial protection program is unraveling the metabolic processes that govern how the heart responds to – and recovers from – surgery. The Portman team's research builds on its discovery that when infants supported by cardiopulmonary bypass are given triiodothyronine – a thyroid hormone – it shortens the time they need to spend on ventilators. The lab is working to understand why this hormone is effective and is identifying other nutritional supplements that could shorten recovery times and improve long-term survival for children who undergo heart surgery.