Kawasaki disease links and resources

University of California San Diego Kawasaki Disease Research Center 
The Kawasaki Disease Research Center is a joint collaboration between the Departments of Pediatrics, Medicine, and Family and Preventive Medicine and Sociology at UC San Diego, the Scripps Institute of Oceanography, and Rady Children's Hospital San Diego. The Program was created to help foster excellence in care for patients with Kawasaki Disease (KD) and to support clinical, laboratory, and epidemiologic investigation into the etiology, pathophysiology, and natural history of the disease. The Program brings together investigators from Asia, Western Europe, Russia, and the United States with diverse research interests and expertise to work together to further our understanding of this enigmatic disease.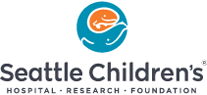 Portman Research Group at Seattle Children's Hospital
Led by Dr. Michael Portman, the Portman Research Group is developing innovative ways to protect children's hearts from damage related to heart surgery and is improving how the medical community understands and treats Kawasaki disease. The lab's myocardial protection program is unraveling the metabolic processes that govern how the heart responds to – and recovers from – surgery. The Portman team's research builds on its discovery that when infants supported by cardiopulmonary bypass are given triiodothyronine – a thyroid hormone – it shortens the time they need to spend on ventilators. The lab is working to understand why this hormone is effective and is identifying other nutritional supplements that could shorten recovery times and improve long-term survival for children who undergo heart surgery.